OTHER CRIMINAL CHARGES SUCCESS RATE*
*dismissed or reduced
this is not a guarantee of result – every case is unique
When Everything Is On The Line, Choose The Winning Team
When facing a criminal charge, fear can cripple a defendant. Unfortunately, the outcome of a case often depends on the defendant's choices at the outset of a case. If you have been arrested or received a Summons, there is great urgency in seeking local experienced counsel. Often, defendants and suspects believe they can "explain the problem away." Do not make a foolish mistake. There is nothing you will say in the moment of an arrest that won't be better said by your lawyer later. Let us do the talking. Our statements are never misconstrued–there will be no trampling on the rights of the accused.
We use the same aggressive strategy and commitment when it comes to seeking justice for our accident victims. The insurance companies are looking for every way possible to place blame on you or minimize your damages. The insurance industry enjoys billions in profits every year because they are very good at their job–not paying out claims. At every turn, we guard the rights of personal injury victims and fight tirelessly to make sure our clients receive the compensation they deserve.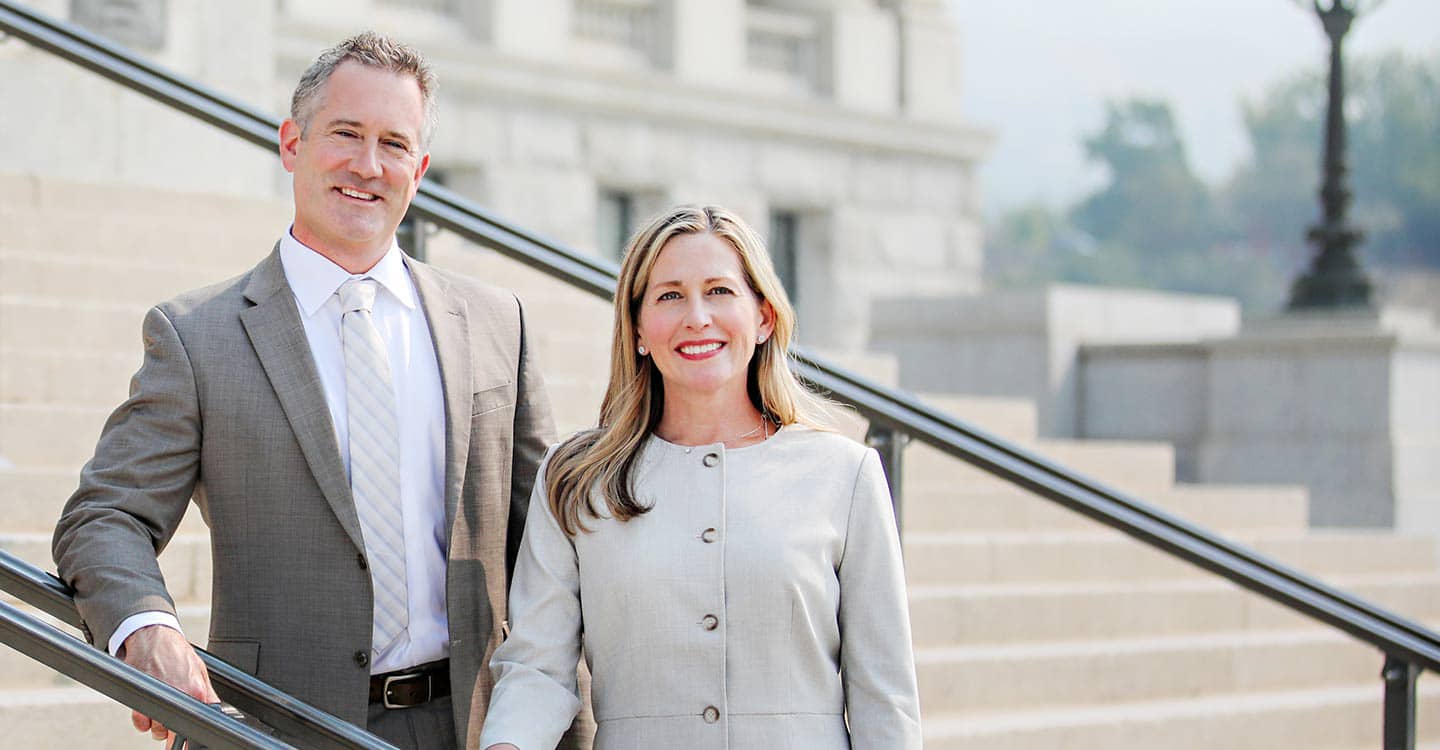 If you want the best results, choose the best counsel.
No matter what you are facing, the legal system is neither simple nor manageable. Whether it's the State or an insurance company, you are outmatched on your own and what you don't know will hurt you. It's simply not a fair fight. We know the law, the rules, and the strategies to give you the advantage. Our team has been in the area for two decades doing only criminal defense and personal injury. As former prosecutors, we have the experience to recognize the weaknesses in a case and the courtroom experience to challenge anything that is not in our client's best interest. We have a passion for helping clients get through the uncertainty of the legal system. We are here 7 days a week and ready to be your advocate.
WHAT OUR CLIENTS HAVE TO SAY
Testimonials
I can't say enough about this firm. They are the best! The lawyers here are so caring and helpful…They will make you feel comfortable and secure that everything possible is being done on your behalf.
Anonymous
They have treated me with dignity, respect and always answer my calls or emails. Working with Jennifer Witt was finding an attentive attorney who listens and guides you in the right direction with your questions.
J.O
I contacted Ryan Witt for defense of a Hit and Run accident…While my CDL was at risk, Ryan put this case away. I never saw the inside of the courtroom.
Anonymous
Justice means nothing without action
We aggressively defend our client's rights. Our reputation is our proof.
5,000+ Clients & 40+ Years combined experience