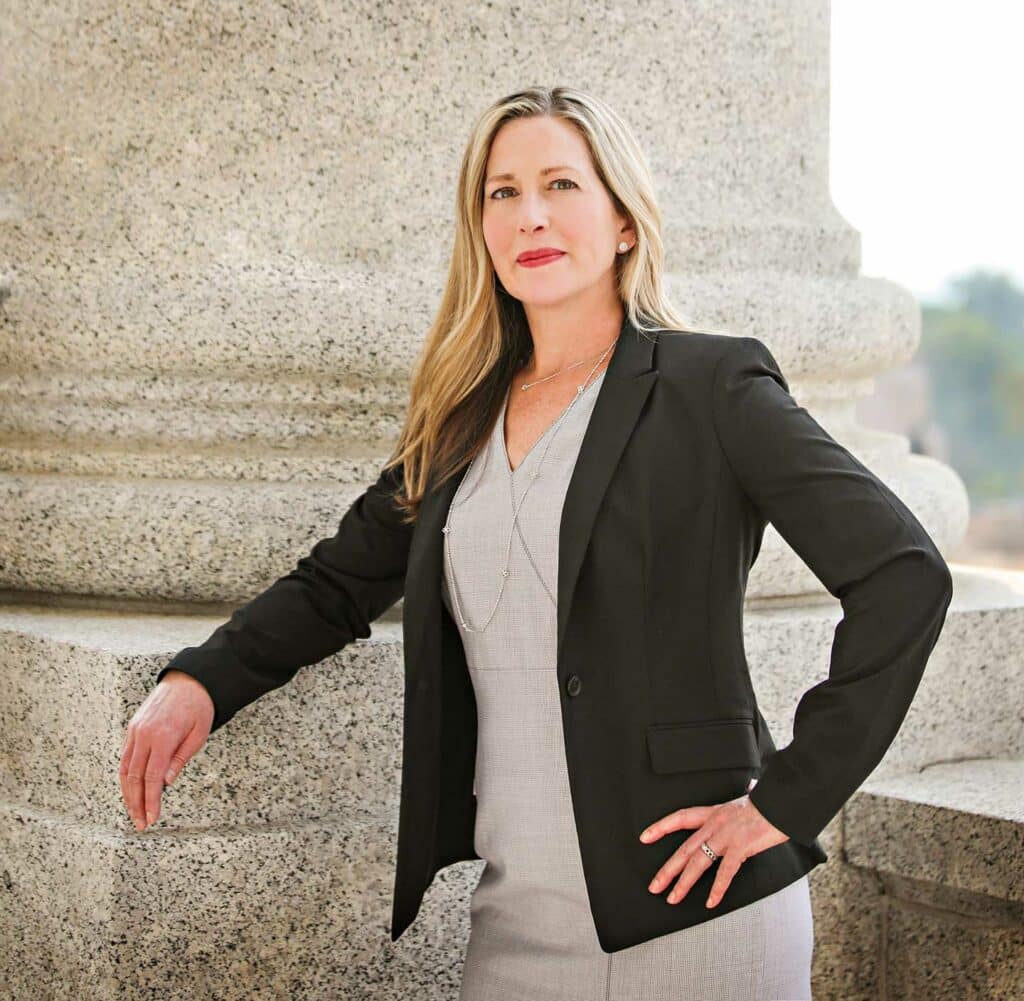 Jennifer is responsible for preparing demands and all phases of litigation, office management, and client relations. Every client at Witt Law Group will be contacted by Jennifer to ensure they are apprised of the status of their case and feel satisfied with the handling of their matter. Clients will be provided Jennifer's and Ryan's personal cell phone numbers so you can reach us for questions outside of office hours. Personal attention is the hallmark of the Witt Law Group.
---
Personal Background
Jennifer grew up in the Pacific Northwest and attended college and law school in the State of Washington. Despite staying close to home for education, Jennifer spent a great deal of time exploring the world. Often a solo traveler, she enjoyed the challenge of stepping out of her comfort zone to meet new people and learn new languages. One of the most valuable learning experiences was spending five months in Nepal and making an attempt to reach Everest base camp. Unfortunately, a snow storm stopped her just hours from reaching camp. Learning to dig deep and deal with adversity is something Jennifer borrows from her travels to help manage challenging cases.
When not at her desk, Jennifer spends her free time hiking, skiing, and biking. She has even been known to compete in a triathlon or two. Jennifer trained with the Kitsap TriBabes years ago but, as the Witt kids grew up and found athletic passions of their own, her time is now spent running kids to the mountain or rink. There are two alpine ski racers and a figure skater in the Witt crew but the MVP of the Witt family is their adopted senior dog, "Grandpa," whose antics keep everyone laughing.
There have been many mentors and leaders who have inspired Jennifer personally and professionally. One of her favorites is Muhammad Ali. For her, he is the embodiment of both purpose and hard work. Two of her favorite quotes are, "Service to others is the rent you pay for your room here on earth" and "The fight is won or lost far away from witnesses – behind the lines, in the gym, and out there on the road, long before I dance under those lights." Jennifer considers the practice of law a great privilege and a commitment of service to those she helps. Additionally, she understands that there is no shortcut for preparation. A case is won "behind the scenes" with hard work and commitment to the end goal.