Federal DUI
DUI arrests that occur on Naval Base Kitsap (which includes Naval Station Bremerton, Naval Submarine Base Bangor, Keyport, Indian Island & Bremerton Naval Hospital) are under the jurisdiction of the United States Government.
If you are a member of the Armed Forces and you are arrested for a DUI on Federal Lands, such as Naval Base Kitsap, your case will go to the United States District Court for the Western District of Washington. This is due to the fact that it occurred on Federal Lands, so it is the Federal Government, and not local County Government, that has jurisdiction. You will be prosecuted by the JAG (Judge Advocate General) attorneys, who represent the United States Government.
Federal Law Borrows From The Washington DUI Statute
Even though the case is prosecuted in Federal Court, the Federal Court uses the Washington State DUI Statute for their DUI prosecution. This is RCW 46.61.502 and all of the caselaw that is derived therefrom. While the Federal Court does use the State Statute for their Prosecution, the application of that law is much different in the Federal Court verses the State Courts. Most often, this is to the advantage of the defendant. For example, the State Courts will keep jurisdiction open for five years after a DUI conviction. In Federal Court, the case file is closed (ending jurisdiction) typically once an individual satisfies the conditions or sanctions imposed by the Court. Fines in the State Court are large due to mandatory sentencing, and they are often much less in Federal Court.
Stops Can Be For "Less Than Probable Cause."
While some of the sanctions can be viewed as more lenient, the flip side is that a stop on a Naval Base does not need to meet the same standard for "cause" as would a stop off of a base. Off of a base, an officer can only stop an individual if they have probable cause to believe that they have committed some crime, or that they have committed a traffic violation or infraction. If an officer stops an individual and arrests the person for a crime, that arrest and prosecution is typically thrown out if it is determined that the stop occurred without probable cause. That does not hold true on a Naval Base. They can stop an individual from less than probable cause or for no cause at all. A Federal Court will not throw out a DUI prosecution if the stop is not based on probable cause.
What If You Are A Civilian On Federal Property?
If you are a civilian and you get a DUI while visiting on a Naval Base, your case will also be prosecuted in the United States District Court. The difference is you will be prosecuted by the U.S. Attorney's Office, and not the JAG. The cases will be treated the same way, meaning both under the Statutes for the State of Washington, but individuals in the Navy will likely receive a higher sanction through impact on their paygrade and or rank. Both members of the Armed Forces and civilians will need to request their DOL hearing so that they can appeal the DOL's suspension. This needs to be done within 7 days of the date of arrest – even if no criminal case is yet pending.
Federal cases are different than the typical DUI. If accused, you need an attorney who has experience in the Federal District Court and understands the differences between the procedures in a State and Federal Court. At the Witt Law Group, we are licensed to practice in the United States District Court and can handle any criminal matter that occurs on Naval Base Kitsap. From experience, we can say contacting us early is advantageous because we can typically resolve a case in the early stages. This can avoid months of pretrial conferences and ultimately a trial. Please contact our office for a free consultation so we can explain to you how we can best mitigate the situation. We have offices in Bremerton, Gig Harbor and Poulsbo Washington and we are always happy to represent members of the Armed Forces.
---
DUI Posts
Bainbridge is a beautiful area that is somewhat of a secret gem for those who work in Seattle and commute to their rural home in Kitsap County. While Bainbridge can feel very remote and is covered in dense forest, it is still a small city of approximately 25,000 residents. The primary "city" or mainstream area…
Continue Reading
Poulsbo Washington has a relatively low crime rate, ranking far down the list with other smaller Washington cities like Stanwood and Washougal. However, that is not to say that there isn't a very active police department. In fact, the Poulsbo Police certainly take their patrolling very seriously and write many infractions as well as respond to many…
Continue Reading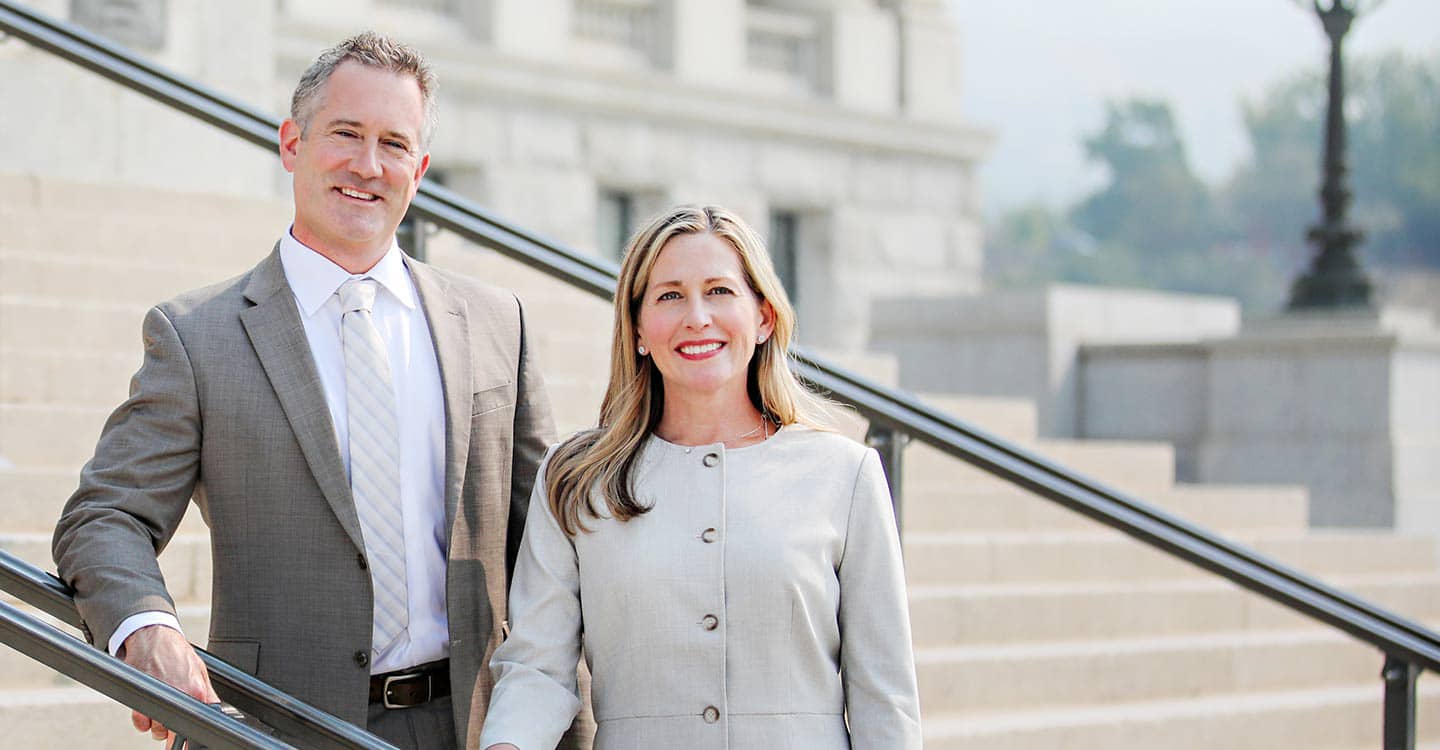 Get help now
Whether you choose to handle your case alone or you hire the Witt Law Group, get educated and prepared. There are so many factors that occur in the early part of your case that can dictate whether you will end up with a fair recovery. Remember that a consultation is free and worth your time. You will likely discover that the earlier you get an attorney involved in the process, the easier the transition back to normal life. Your attorney will take over all contact with the insurance adjuster and keep track of your treatment providers and bills. Your job is to heal. Our job is to present your injuries and damages to the insurance companies and argue for a fair settlement that accurately reflects the pain and damages you've suffered.