Have you been injured in a car accident?
Injuries from car accidents are incredibly common and come with a host of additional problems such as property damage, lost wages, high medical bills, and mental health challenges that arise from stress, depression, and anxiety. There is so much more to an accident than pain and suffering. We understand it all and we can help.
Washington Auto Accident Statistics
Annually, there are more than 100,000 accidents in Washington State
More than 500 people died last year in car accidents
Nearly 2,000 people were victims of serious injury accidents
More than 15,000 teen driver accidents occurred
As you can see, accidents impact a large number of Washington citizens. The cost in terms of lost time with family and friends, lost wages, painful hours spent at medical providers, and the obvious loss of normalcy often greatly exceeds the pain and suffering an injury victim must endure. To add insult to injury, soft tissue (whiplash) victims often find themselves explaining to people that they do have a real injury. Some of the most painful injuries cannot be seen so there is little sympathy for the victim.
Frequently Asked Questions
Always contact a lawyer. Even if you decide you don't want to hire a personal injury lawyer, you should be informed of the process that is about to take over your life. It is important to know the tricks that significantly reduce your chances of a positive outcome and could even leave you owing money for the negligence of another.
Yes, an accident report is very important for establishing liability. It does not rule out challenges that the at-fault driver's insurance may assert regarding liability or allocation of fault but it serves as strong evidence for liability disputes. If you were in an accident and law enforcement did not come to the scene, you can still file a report at Washington State Patrol's website.
In most cases, law enforcement will come to the scene of an accident and conduct an investigation, make observations, collect witness information, and generate an accident report. Depending on the injuries sustained, the officer will ask the parties to make statements about the accident. This can be a bit tricky. If you are in shock or sustained a concussion, you might not be in the best situation to make accurate statements. Even stating, "I'm sorry" conveyed in compassion that you and the other party are in a terrible situation, can later be used to assert that you meant the statement as an apology for fault. It is always best to avoid any discussion of fault or making any statements that could be used to insinuate acceptance of fault.
Depending on the severity of the injuries, the report should be available via the Washington State Patrol website shortly after the accident. It may take several days or weeks before the officer files the report. If you hire Witt Law Group, we can pull the collision report and any additional information from local law enforcement who may have arrived on scene. Additionally, we will contact the witnesses on your behalf.
If you are coherent and able to speak with witnesses, you can ask them to take video and pictures of the scene. They should also try to gather as many names and phone numbers of people who witnessed the accident. If you were unable to get photos of the scene, it might still be possible for you or your attorney to get video from nearby homes or businesses. While an investigating officer should be collecting witness names and numbers as well as pictures, sometimes the scene is chaotic (such as rush hour) and details might be missed or witnesses drive away. It is always best to have more evidence to establish who is the at-fault party. In the absence of clear evidence, insurance companies often try to shift the blame to you.
Be very careful about this decision. Whether you are informed or not, you are held to the same standard as a lawyer when it comes to knowing the law on subrogation. This means that you are likely required to pay back all money that was paid on your behalf for care. If you were taken away in an ambulance to the hospital, you may not receive the 4 or 5 bills that will result from that one visit for several months. If you accept a settlement offer of $5,000 but your medical bills subrogation is $10,000, you are on the hook for the additional $5,000 out of your own pocket. Once you agree to settle, you can not go back and ask the insurance company for more money because you did not realize there were thousands of dollars of unpaid medical bills.
Chaos with medical bills and collection is one of the most common reasons new clients contact us. The problem is that the "order of operations" on paying medical providers is very tricky. Believe it or not, the at-fault driver's insurance is NOT paying your medical bills while you are treating.

At the end of your case, following a settlement or jury award, your attorney will "pay back" the medical providers' liens as well as L&I, Medicare, or any other medical insurance liens, or PIP (this process is often referred to as subrogation). Until the case settles, there are several options for avoiding being sent to collections that you can discuss with your lawyer.

One of the first steps to avoid being sent to collections is to provide the correct insurance policies to your medical team. For example, if you have PIP, you want to provide that policy information immediately to your medical provider because PIP must be exhausted before your medical insurance or Medicare/Medicaid can begin paying your bills during the duration of the case. If you make this mistake, all billing will have to be reimbursed and re-billed in the proper order. Do not try to handle this process alone. Most often, injury victims will injure their credit in the process.
Pain and suffering is the most obvious claim for damages but that category covers a lot of things. It can include all the ways in which your pain impacted your previously normal life. Perhaps you can no longer be intimate with your partner due to neck or back pain and you can't lift your young children. Perhaps you missed out on a family vacation to Disneyland because you are no longer able to join in on rides. There are many short and long term consequences to living with pain that may fall under this category.

Medical expenses is the category that scares people the most. If you were in a car accident and went right to the emergency department to be checked out, you are likely looking at $3,000-$7,000 in bills depending on how many X-rays or other imaging was ordered. If you went via ambulance, you can add another thousand to that total. Medical bills quickly add up. If you include follow-up care like chiropractic or physical therapy, you could be looking at $10,000 more in bills. Contrary to popular belief, the insurance company does not just pay 3x medical and the more you rack up in bills does not equate to a higher settlement.

Medical care must be within reason and, if you go over the reasonable medical care for your type of injury, it is likely you will be paying out of your own pocket. There are a lot of moving parts after an accident and it is critical that you understand what the reasonable limits are on certain injuries and how subrogation (pay back) works for your unique case. We will need to know whether you have medical insurance, PIP, UM/UIM, and determine all sources of insurance so that we can give you advice on how your case might resolve financially. If you would like to know more about PIP benefits, check out our PIP link.

Lost wages and loss of opportunity for advancement, bonuses, and other compensation are all common losses that occur after an accident. Most people handling their own case fail to maximize this aspect of their claim. If you had to leave work to attend physical therapy or spend long hours on the road to get to your medical provider, you can also claim medical travel and treatment time. Don't miss out on being compensated for your time.

Check out our pre-meeting checklist to see if you have your necessary documents
This can happen at other firms. At Witt Law Group, we have never accepted more compensation than our clients receive. We will literally move our money to your column if it looks like a settlement will be unfair. Good luck trying to get another firm to put that in writing.

If you want to know how personal injury attorneys get paid, check out our Fees link. It is your injury and your settlement so it makes sense that you want to know if you will come out ahead. On some small accidents, the settlement may not be large and it's important to know that you will be the priority in terms of physical and financial recovery.
Lawyers who help accident victims understand Tort law. This area of law is extremely broad but it essentially covers wrongs or injuries done to an innocent person. There are unique elements of each claim but the lawyer has to address each case with consideration for the duty, the breach of duty, causation, and injury.

The most common sticking point in most personal injury cases is causation. From the start, the at-fault party's insurance will claim that it was not their insured's fault, there was contributory fault, or the injuries claimed are not related at all to the accident. Even when an officer provides an accident report, the third party adjuster will argue facts and theories that have nothing to do with the reality of the accident. If the adjuster will not accept the reality of the situation, the injured person's attorney may have no choice but to file a lawsuit.
Every client has a story to tell. We want to tell yours.

No accident is the same and, therefore, the impact to your life is unique. The details of that impact might unfold immediately or it may take some time to discover just how much you have lost. We will work patiently with you so that we capture your authentic story. Whether you lose your ability to make a living or need long-term care, one thing is for sure, your life will change after an accident. It is important that you have passionate advocates fighting for you.

The insurance companies report billions in profits every year because their job is to report to shareholders. To be successful in this endeavor, they must pay the least amount of money to accident victims. Profit is the bottom line. You can help their shareholders or you can let us look out for your future.

Personal injury accidents are personal for the attorneys at Witt Law Group. We will take on the stress of dealing with the insurance adjusters, the investigation, and managing the tedious task of medical bills and ledgers. Your job is to heal and our job is to make sure you receive the best settlement or jury award possible for the pain, injuries, and inconvenience you had to endure.

Do you need more reasons to hire us? See our reviews.
---
Personal Injury Posts
A DUI charge is stressful enough but when you add in an accident, there is potential for things to get a lot worse. You should not delay in getting very experienced advice. This is not the time to call your family law lawyer. You need to act quickly so the criminal defense attorney can size…
Continue Reading
Do not admit fault. If you are unsure as to who has "caused" the accident or will be considered at fault, be sure to call 911 so an officer can come to the scene. You can share what you know happened factually from your perspective but do not summarize the situation as to fault —…
Continue Reading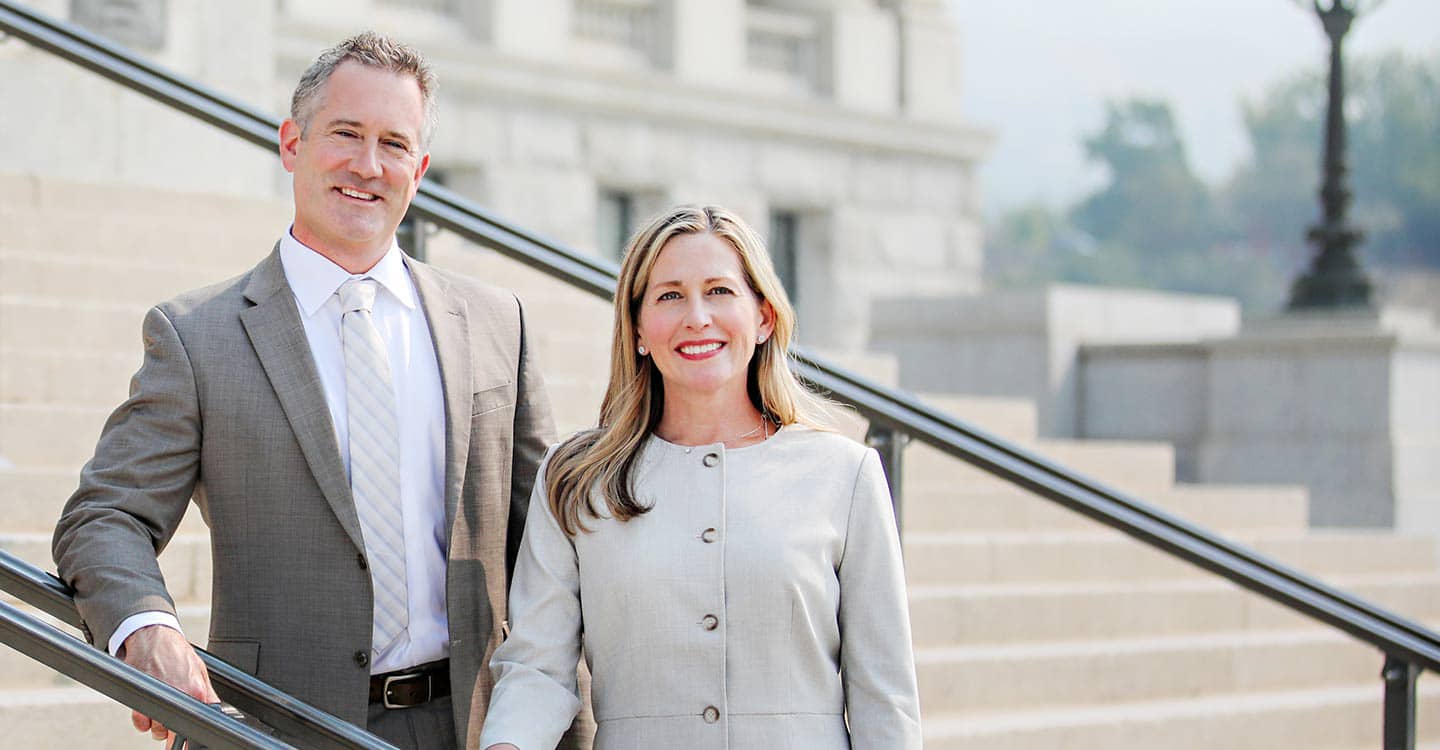 Get help now
Whether you choose to handle your case alone or you hire the Witt Law Group, get educated and prepared. There are so many factors that occur in the early part of your case that can dictate whether you will end up with a fair recovery. Remember that a consultation is free and worth your time. You will likely discover that the earlier you get an attorney involved in the process, the easier the transition back to normal life. Your attorney will take over all contact with the insurance adjuster and keep track of your treatment providers and bills. Your job is to heal. Our job is to present your injuries and damages to the insurance companies and argue for a fair settlement that accurately reflects the pain and damages you've suffered.